A 2020 ending all in books, to catch our breath.
Dear all,
This is it... 2020 is coming to an end. Last year at the time of the exchange of wishes, who could have guessed that these twelve months would embark us on a journey towards the unthinkable, fear, doubt, loss, fracas? But also, civic engagement, solidarity, the strength of life, resilience.
"A book must be the axe that breaks the frozen sea within us". Kafka
We may be a little different now. And tomorrow is unknown. Many scenarios are possible. But often the universe chooses a scenario that nobody saw coming.
Books help us to project ourselves, to imagine the future and to find our place in this singular whirlwind. Before leaving, they bring us calm and pleasure, as the poet said. To pause, to breathe, to read. Enjoy what is there, alive and well.
2021 has not yet arrived. And one thing is certain: the present moment is a treasure for our sensitive minds.
All your feedback is (always) welcome. Happy reading!
The Emotions interview Nadalette La Fonta, writer.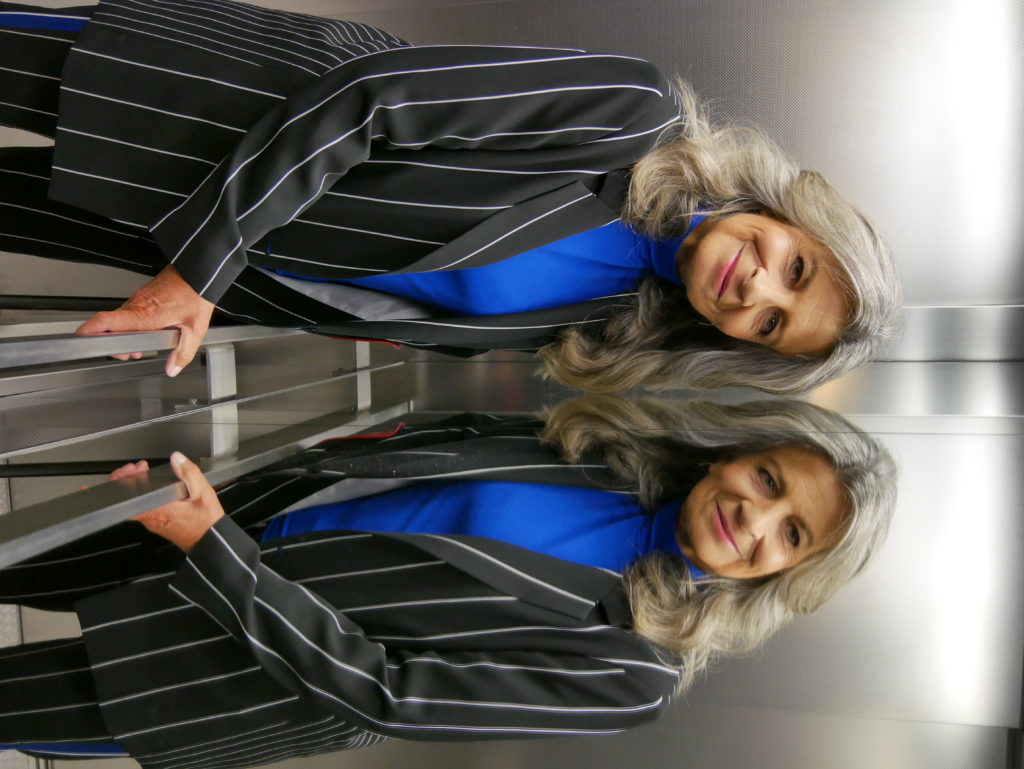 Photo credit: Frédéric Vignale
Chance, creator of stories
Nadalette La Fonta is a passer-by of words, through books, including "Le roseau penchant, histoire d'une merveilleuse opération"her first singular work, articles that can be found on her website https://nadaletteauteureetconférencière.fr or inspiring public speeches: TEDx " Rien de nous arrive par hasard", https://youtu.be/8S8mie3bwtw (More than 1,500,000 views), DeboutCitoyennes 2020 at the Zenith, etc. His trademark: to start from a real life story and to go towards a universal and shareable vision, with a total authenticity and without falseness. Two novels are currently being written.
1/ Si je vous dis émotions et littérature, vous pensez à quoi ?
To that intimate and grand state where reading often takes me, and where I am connected to the world and vibrate. These lives in which I fly and escape since I can read. Some are of absolute apparent futility, but have come to protect me from overly heavy realities, others have lifted me to spheres of pure joy and opened up fabulous horizons, another way of seeing, another universe. Books, reading has been a home for me; and writing today opens my home to the world and to others.
2/ L'émotion que vous préférez voir chez une femme.
Joy, which comes from fullness, openness and acceptance, a simple and dancing joy, luminous, contagious. A joy that comes from experiencing and respecting oneself and from a deep alignment with who I am. Others call it love...
3/ L'émotion que vous préférez voir chez un homme.
Sincerity, that power that makes a being true and right, in the right place, in true connection, that there is no more space for manipulation, power, shows of force and that no toxicity comes to taint what is.
4/ Le livre qui a suscité en vous le plus de :
 Joy
All of Yrvin Yalom - including " Creatures for a Day," which is an often hilarious victory over the darkness and wanderings
Love       
Rupi Kaur's poems "Milk and Honey
Fear
" In the Skin of a Black Man" by JH Griffin, terrifying and chilling.
Sadness    
Jesmyn Ward's "Song of the Ghosts" where shadows intertwine, evil and friendly
Anger         
Annie Ernaux's "Mémoire de fille" and the difficulty of being a woman
Surprise        
"Towards Beauty" by David Foekinos, so light and deep
5/ Un des moments les plus émouvants de votre vie de lectrice ? 
At the moment - and because the book we are reading is often a wonder - " Luis Ansa, The Way of Feeling" , teachings gathered by Robert Eymeri. I have read many books on life paths and revelations, scratching my head and despairing of their unveiling, undoubtedly relevant, but absolutely indigestible and complex, and here, with simplicity, a door is opened, and it is only indulgence, benevolence and gentleness, without any pretension. A light.
6/ Le personnage de roman qui vous a le plus marquée ? Pourquoi? 
Alice, in Wonderland, this exceptional dreamer and this obstinate habitué of the catastrophes of the strange. This fall which allows Alice to give herself up to her observations, to play with her capacity to divert reality to integrate it into a dream and turn it upside down, to instill her impertinence and her exquisite politeness which dethrone the bad royalty, to her absolute search for meaning against all odds. Alice, always different from the one of the day before.
7/ L'auteur/autrice qui vous touche le plus ? 
I love American Fantasy and I confess my absolute admiration for the worlds created by Robin Hobb. She has the ability to feed my childish soul, to animate the adventurer in me, to stimulate my taste for the strange and the paradoxical. And her series are long, and I dive into them in a diving suit.
8/ Où et quand préférez-vous lire ? 
I have always loved to read, lying down, warm, quiet in my room so that the characters around me, in me, can evolve as they please. I don't know how to share reading, I need a bubble. And silence. And of the shade.
9/ A qui offrez-vous des livres le plus souvent ? 
I give books to people I love and when I feel deeply that a work that has marked me in my thinking should be shared with urgency. For a very long time, I boosted the sales of "Women who run with the wolves" by Clarissa Pinkola Esteves, and then I distributed a lot " The Myth of Virility " by Olivia Gazalé, and " The Kingdom" by Emmanuel Carrère. I believe that " Roots " will be my next gift. And when things go wrong, I like to offer the very aesthetic and practical " Kinsutgi, l'art de la résilience" by Céline Santini.
10/ Le livre qui a changé votre vie 
" In the forests of Siberia " by Sylvain Tesson. I was hospitalized in Garches, paraplegic, laminated; the book, I think, had just come out. A friend of mine read it with delight and offered it to me saying "you should write, this book will speak to you". And indeed, it spoke to me...
 Epilogue: finish the following sentence > Literature moves me when....
...she envelops me like a cocoon, and I lay my head in her arms, in the immense pleasure of feeling nourished by this seed of humanity that constitutes her.
---
🧠 The secrets of our emotions : body or brain, who drives our emotions?
William James, psychiatrist of the beginning of the XXth century, wrote that the emotions were first felt by the body and then in the brain. Other researchers, such as the biologist Walter Cannon, have defended the opposite: emotions are felt at the same time in the brain and in the body. In fact, the body and the brain are essential to the feeling of emotions. But it is the brain that directs and models our perception of the world. Without a functional brain, emotions are not felt or they are degraded. In our brain, there are three parts: the reptilian brain, the limbic brain and the cerebral cortex. The limbic brain is the master of emotions.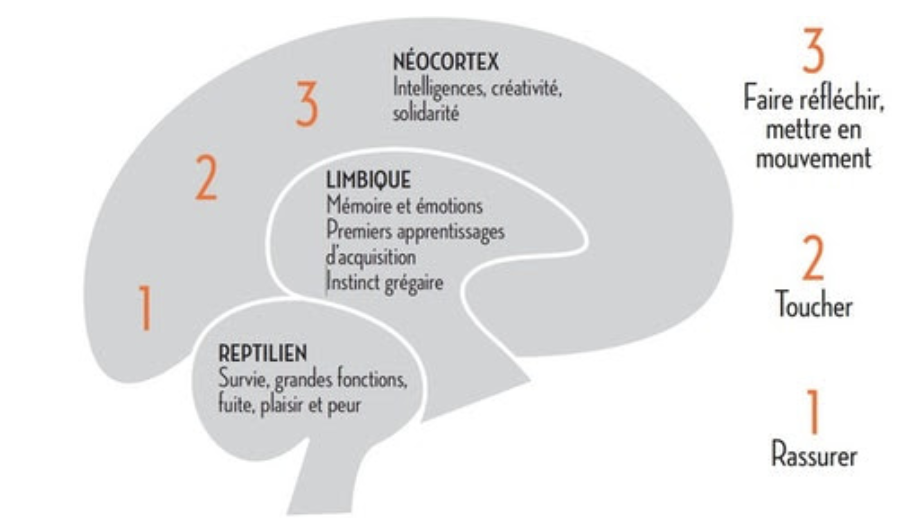 Source : les Echos executive
TO BE CONTINUED, and in the meantime, some fun games to build up our brain power before 2021! 🧠 Here
---
 Readlist: 3 books of the month
Christmas is here and what a choice of books! As always, a subjective and passionate selection, from the favorites of the Love for Books community.
1/ Parce que le père Noël écoute vos enfants  
Lettres du Père Noël, de JRR Tolkien - Pocket (2013)
2/ Pour être captivé par une fresque franco-chilienne
Heritage, de Miguel Bonnefoy - Rivages (2020)
To download the excerpt: It's here!
3/ Pour prendre en main son destin
Va où ton coeur te porte, de Susanna Tamaro - Pocket (2018) Pour adultes et adolescents.
---
 A story : Santa Claus and the books
Santa Claus first appeared in books in 1821 in a Christmas story called "The Night Before Christmas" by American writer Clement Clark Moore. The book is still available for purchase.
---
 Quote
"Writing a story is about creating your own myth. To extend reality into a fictional world is to explore the psychology and action of characters more easily than in the real world. Myths allow us to touch a form of truth. Take any fiction and pull one of its threads: if it's long enough, it will lead you to a truth. That's the beauty of stories. They are a tool of discovery. I can't imagine my life without stories. They are the compass that keeps me going." Tiffany McDaniel, Betty (Ripping Novel)
---
 News of Love for Books and books
Very soon, Love for Books launches TOPAZ an online program of support and care through books, for everyone. We are excited and anxious to share this little gem designed to do good.
493. This is the number of books in the January 2021 literary season.
"Anne of Green Gables", a Netflix series based on Canadian literature. A saga for teenagers to enjoy, because Anne is irresistible. By the way, specialists estimate that about 20% of movies are adaptations. And sometimes...it's a problem! 11 famous authors have suffered from this here