Our storms are as big as our dreams 
Paraplegic following a surgical accident in 2014, Nadalette La Fonta has fought to reclaim her life. She has turned her resilient experience into a source of inspiration, including through the TEDx talk Nothing Happens to Us by Chance: two million views on YouTube.

In this book, which she considers "a manifesto for not dying", Nadalette blasts the beliefs that make us forget to live, and die without having lived. She shares with us, in no uncertain terms, confidences about her childhood, her brilliant career, trials, illusions, the invisible handicap, mourning and death... With an incisive and moving writing style, she invites us to accept our mistakes and failures as a source of knowledge of ourselves and our potential and to discover our forgotten dreams, the unexpected and the incredible in our lives.

So many stories and invitations to be that sow, throughout the pages, small white pebbles to light our own way.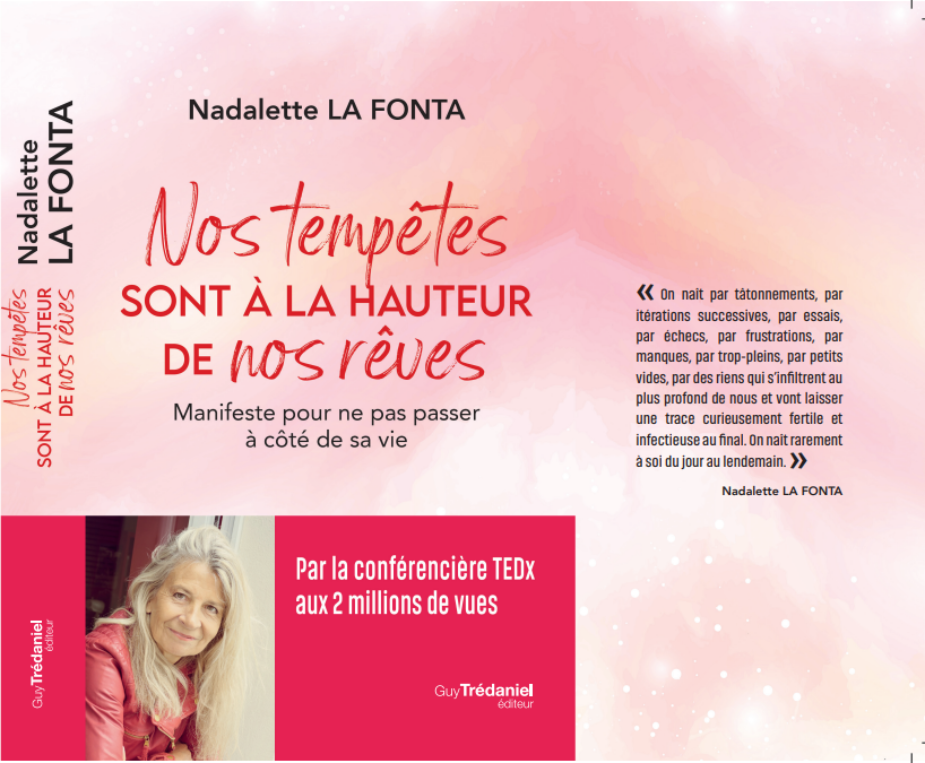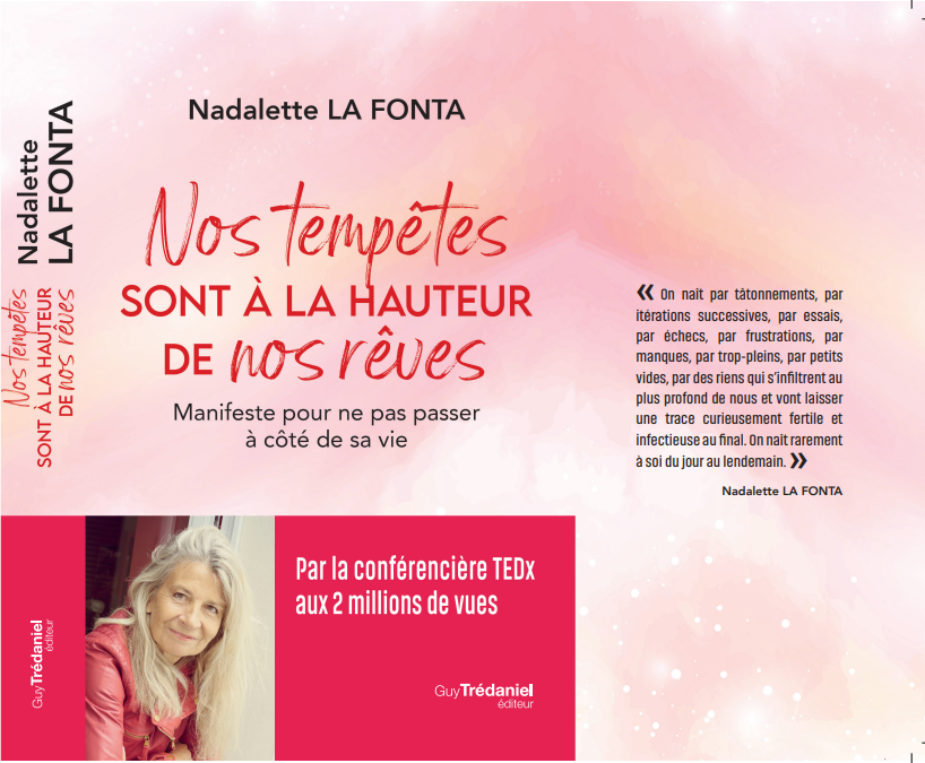 Our storms are as big as our dreams
Reader feedback 
An Anthology of Women who persevere mightily to live their purpose!
My first short story "Fate, not a threat, an opportunity" is finally published in English in an anthology curated by Alise Cortez and published by Soop in the United States.

A roller coaster of emotions would be the perfect words to describe Passionately Striving in Why, a book that contains the most honest and powerful testimonies of 25 women from around the world. This book is an open invitation to reflect and engage in a spiritual journey of self-discovery.


And don't forget to share your book review on social media sites and networks.
I thank you for this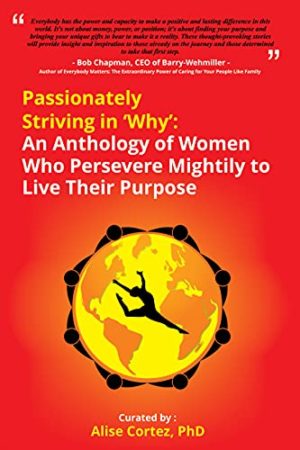 Nadalette La Fonta Six recounts the failed operation that left her a paraplegic. An edifying testimony on medicine and the world of the hospital, but also the story of a redemption. That of a woman who decided to take her life in hand. (...)
All this in 180 pages written with a scalpel, an uncompromising account of a terrible personal ordeal that is also a meditation - on freedom, femininity, blood ties and so many other things. A dive into the darkest depths of life.
And finally, it is a tale of redemption, of a woman who rises again thanks to her will, to the love she carries within her, and of course, thanks to her writing. Because her book is both a sharing and a therapy.
Excerpt from the article by Anne-Marie Rocco,
great reporter for Challenges magazine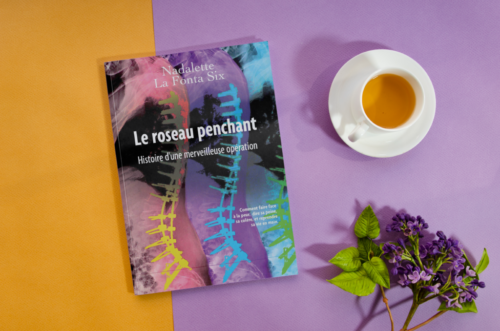 Waking up paraplegic after a simple back operation
Waking up paraplegic after a simple back operation. Finding herself trapped in a hospital bed for months on end. Enduring infantilisation, bemoaning the loss of autonomy... This is how Nadalette La Fonta Six's life has gone since her spinal cord was damaged during an operation to correct severe scoliosis.
Therapeutic hazard or bad luck? The answer remains vague. What remains is the irreversible damage. And one certainty: life will never be the same again. So how do we deal with
disability? How to overcome fear and pain? How to overcome grief and anger? How to avoid a family explosion?
Although when reading her story, one cannot help but identify with it - "if it had happened to me" - the author does not claim to provide a universal answer. Her testimony is above all a subjective cry carried by a singular writing - sometimes poetic, sometimes brutal and raw. And it is without ever losing her sense of humor that she suggests ways to achieve a form of resilience.
Living proof that after a fight, rebirth is possible: three years later, despite a seriously damaged autonomy, she has found a smile and the courage to testify.
The Penching Reed 
Reader reviews 
 "Until our last day, and perhaps even after, nothing happens to us that we do not know how to transform, transmute."
Since 1996, I have held responsibilities at IBM Europe in Communication, Marketing, then Talent Management in France and internationally. Paraplegic following an operation that damaged my spinal cord in 2014, I am fighting to get my life back in hand and, by writing Le roseau penchant, histoire d'une merveilleuse opération (Fauves)... 
THE GENERAL BOOKSHOP OF ARCACHON
THE BOOKSHOP OF THE UNKNOWN
BOOK FAIR OF THE ISLAND OF RE
Interview by Elisabeth Chavelet
CULTURAL CENTER OF THE MEDIATHEQUE OF LAGORD